LED lighting technology has changed the way that we look at a lot of things. It has changed the way we perceive our surroundings. Among the vast array of lighting options, LED lighting technology stands out as the most cutting-edge and sophisticated. 
Not only does LED lighting offer high performance and efficiency. LED light fixtures also provide a multitude of benefits that have transformed the way we light our world. In this blog post, we will explore the top reasons why LED lighting is the ultimate lighting solution for modern living.
1.
WHEN WE DIDN'T HAVE TO CHANGE THE LIGHTBULB
Getting on a ladder and changing the lightbulbs are (almost!) a thing of the past. LEDs lifetime lasts up to 50,000 hours of light. To get a better idea, an LED lifetime lasts:
50 times longer than your traditional incandescent light
20 times longer than a halogen light bulb
8 times longer than its "competition," the CFL light
2. SAVING MONEY ON THE ENERGY BILL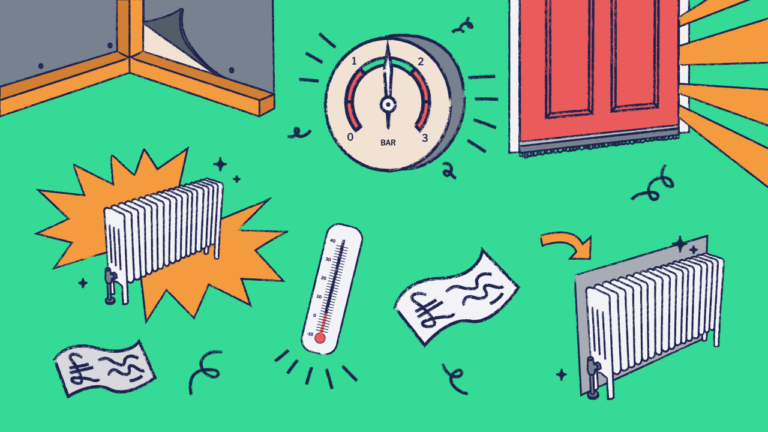 Depending on the type of lighting used prior to installing LEDs, you can see an energy savings of anywhere from 60-90%. But what's the reason for this? 
LEDs use fewer WATTs of energy to produce the same lumen output as other lights do. This measurement is known as luminous efficiency. Luminous efficiency is the ability of a light source to emit visible light using a given amount of power.
So if you're asking yourself if it's time to ditch the lightbulb, the answer is, "yes!". LEDs take the prize for the highest luminous efficiency in the lighting industry, and could save you money!
3. LIGHTING AN EXPENSIVE PIECE OF ART
LEDS produce virtually zero uv emissions. Meaning that sensitive items, like art, that can break down and degrade over time will be safe from harm. Unlike traditional lighting sources that emit UV radiation, LED lights don't.
This means you to showcase your valuable possessions without them fading, providing confidence and peace of mind. It's also a huge reason that LEDs are being used in art galleries and museums with art thousands of years old.
4. REVAMPING A RESTAURANT WITH FRESH LED LIGHTING
LED lighting technology allows restaurants to revamp their interiors with fresh lighting, creating an ambiance that is both inviting and memorable.
LED lights offer a range of color temperatures and dimming options. This means that the lighting can be tailored to the atmosphere of the restaurant. Having the ability to dim can also help set the tone for a dinner rush after a bright and sunny day.
So, whether a romantic dinner or lively brunch spot, the lighting can be tailored to for the mood.
5. CHANGING A RETAIL STORE WINDOW DISPLAY
Window displays are one of the biggest marketing tool for businesses. In fact, research suggests that displays should be updated every month or two. Luckily, LED lighting is versatile .. and we mean really versatile.
Track fixtures make it super simple for retail workers to update a shop display. Having the ability to dim, brighten, and even rotate light fixtures is important to a retail display. Creating a complete and eye-catching display that brings people passing by into your store is key to a store's success. 
6. IN THE PRODUCE DEPARTMENT AT THE SUPERMARKET
When it comes to buying fresh produce, lighting plays an important role in how fruits and vegetables look on display. Actually, it changes the way in how we ultimately choose to buy them.
Thanks to LED lighting technology, the produce section of supermarkets have undergone a significant transformation in recent years. LED lights are designed to highlight the natural colors and textures of fresh produce, making them more attractive to shoppers.
Additionally, LED lights produce significantly less heat than traditional lighting options, which keeps produce fresher for longer. Those bright and attractive colors are normally the first thing you see when you walk into your grocery store. Just like a store display, they should draw you in!
7. MONDAY MORNING AT THE OFFICE
Monday's in the office has always been hard. It's especially difficult if you are just shifting back from working from home during the pandemic. It might come as a surprise, but good office lighting can actually make this shift easier for a number of reasons.
According to the CDC, "exposure to white light during the day can have positive effects including boosting alertness and mood." This means the higher CRI value in your LED lights, the better!
You can't exactly blame that flickering fluorescent for not meeting your deadline. But, you might be able to use it to convince your boss to update the office lighting because of it. Bad lighting causes headaches, lack of concentration, and can really affect your overall productivity levels.
8. AFTER A GOOD NIGHT'S SLEEP
Did you know that the lighting that you are exposed to during the day affects how well you sleep at night? Light exposure time, frequently, and how soon before bed can all change the way you feel at night.

LED lights can be programmed to dim based on the time of day. You can also choose color temperatures that mimic the sunlight. This can help regulate your circadian rhythm. This means that you can wake up feeling refreshed and alert, without the grogginess that comes from an interrupted sleep cycle.
9. WHEN SOMEONE LEFT THE LIGHTS ON ALL NIGHT
You know when you get home from a night out and your kids left all the lights on? We get it, and it happens to everyone. But you don't have to worry.
LEDs use less energy which, in turn, saves you money. On top of that, they also are much safer than traditional lights.
Although they give off a little bit of heat, it is nowhere near enough to cause a fire hazard. LED does not require heat to produce its light. So, you don't have to worry about overheating bulbs even after leaving the lights on for a few extra hours.
10. TO SHOW OFF YOUR BRAND
Are you running a retail store? Or, maybe you have your very own high-tech startup. Either way, LED lighting technology can help you showcase your brand in the best possible light.

LED lights come in range of colors and patterns. They also allow for a ton of customization. This means that you can create a custom lighting scheme that matches your brand's aesthetic. You can also create different spaces for different tasks.

For instance, the image above shows are front entryway. We used wall washers and track lighting to highlight our brand logo, a wall that inspires, and our patented products. But as you turn the corner, we have desks and a dedicated work space. Here, we have recessed downlighting for an overall well-lit area to work and collaborate.
MAKE THE SWITCH TO LED LIGHTING FIXTURES
LED lighting technology has revolutionized the way we light up our spaces. If you run a restaurant, store, or business that wants to stand out and make an impression, consider your lighting.
Do you have lighting that can highlight your displays and most important spaces? Does your office have task lighting for your employees to better see their work? Does your restaurant lighting have dimmers to change from lunch to dinner and help increase your patrons overall comfort?
If you answered any of the above as a no, it's time to consider updating your lighting. Making the switch to LED lighting to reap the many benefits they have to offer.