Downlights
Our family of 3″ and 2″ downlights incorporate the features of other specification-grade lighting – but also the unique form and attention to design that is exclusively Lumenture's.
KNIFE-EDGE TRIM
Our DL60, DLA60, and DL75 fixtures feature a slim 1.75mm (.07″) trim – making Lumenture downlighting more sleek and discreet than ever.
RECESSED LIGHTING
With discreet apertures and excellent visual cutoff, Lumenture downlights blend seamlessly into any environment. Available in square, round and flangeless trim options.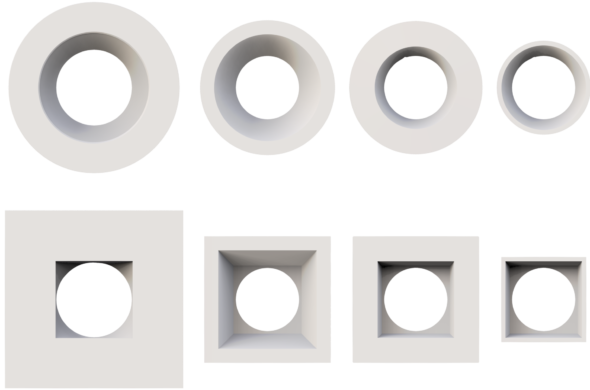 QUALITY
All Lumenture products are designed to the highest standards to exceed 50,000 hours of life (L70) and are covered by a five-year warranty.
DIMMING
Dimming is standard and allows for smooth, flicker-free illumination below 1% with certain dimmers. For full dimmer compatibility, refer to the Fixture Dimming Compatibility document in the downloads section of our website.
Standard

Dim-to-Warm


VividLight™


Trim Colors


Lenses